Welcome to our first edition of Best Men's Gear Today (BMG Today). During the week we're going to search the web for the latest and greatest in men's gear. Whether it's the latest ride, a functional backpack, or a pour over coffee maker.
If it's new and cool, we'll bring it to you and show you where you can get it.
Today we'll be bringing you a new bike from Deus Ex Machina, a crazy alien watch from MB&F, and a new take on a pair of classic sneakers. Enjoy.
Best Men's Gear Today
[RoyalSlider Error] Incorrect RoyalSlider ID or problem with query.
DEUS EX MACHINA SEA SIDER MOTORCYCLE
Deus Ex Machina have done it again with their latest build the Deus Ex Machina Sea Sider Motorcycle ($Call). This bike is perfect for every beach bum living a life of leisure. From the looks of things, the original donor bike was a variant of the Honda Trail 90 which was popular in the 60's and 70's. The Trail 90 featured an 89cc OHC single cylinder engined paired with a 4-speed drivetrain.
Deus took this already simple bike and stripped it down to make it as lightweight as possible. They started off by stripping the frame of any unneeded parts. From there they added their own customizations including a hand made exhaust and surf rack, some vintage bicycle pieces like the handlebars and front light, and a front basket.
The end result is a small lightweight bike that makes everyone drool who sees it. If you're around Bali, you can check the Sea Sider in the Temple of Enthusiasm in Canggu showroom.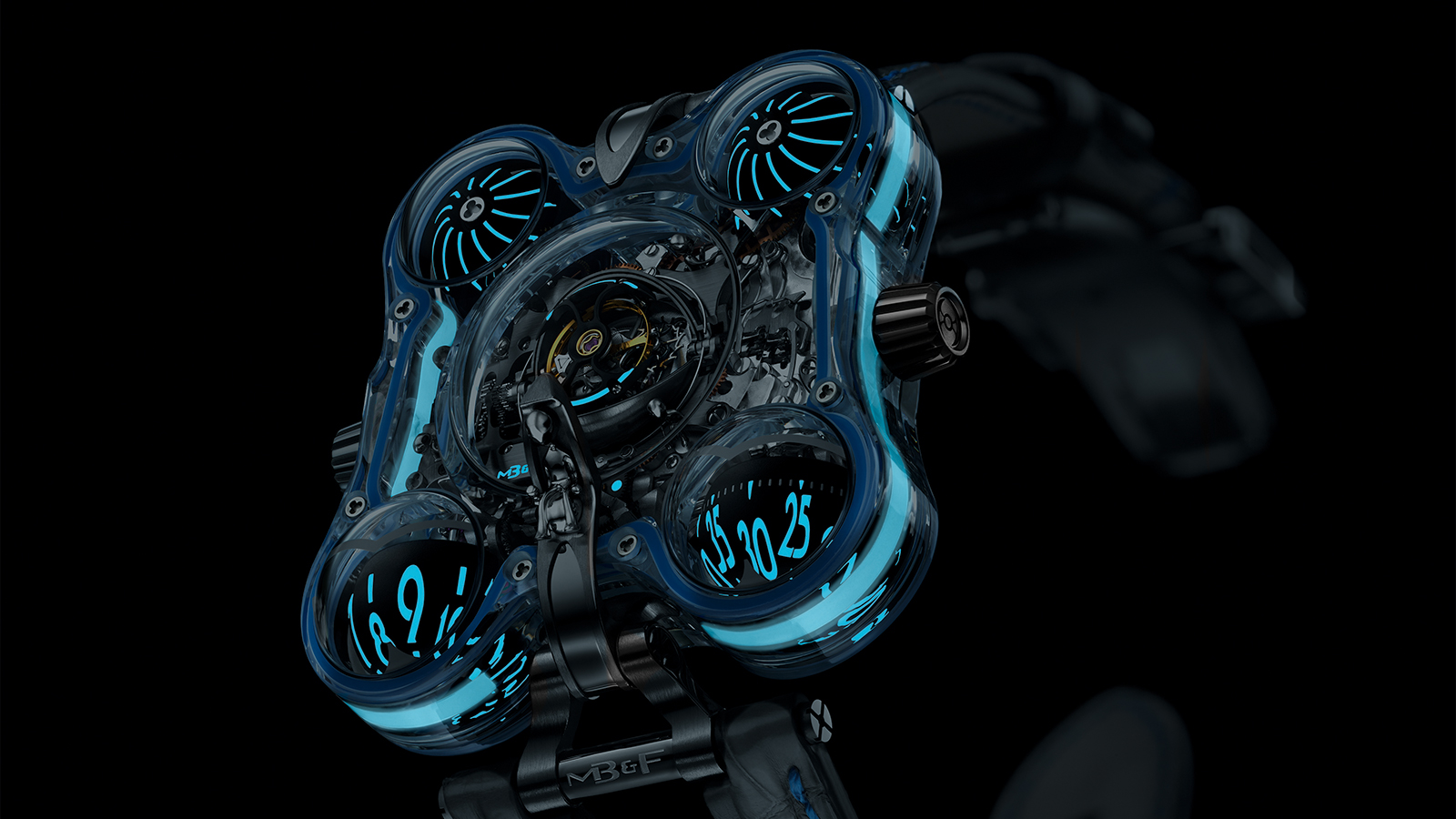 MB&F'S HM6 ALIEN NATION WATCH
When you think MB&F couldn't possibly take their watches to another level they do just that. Their latest futuristic watch is the MB&F's HM6 Alien Nation ($500,000). They've actually turned one of their watches into a mothership complete with aliens.
The HM6 Alien Nation features a sapphire crystal which sits on a platinum case. The engine is made up of 496 components with 68 jewels. It has a Flying Tourbillion with retractable shield and provides up to 72 hours of power. The Alien Nation version of the HM6 comes with its own aliens in white gold and a case that utilizes MB&F's Ambient Glow Technology which gives the sapphire a blue glow.
Now the sad news, besides the price. There were only four pieces made and rumor has it they've already been sold. Here's hoping they come out with a second run.
STAN SMITH BOOST PRIMEKNIT SHOES
If you love white sneakers, then you probably have a pair of Stan Smiths. Scratch that, you probably have several pairs of Stan Smiths. Now you have another reason to grab another pair. The classic Stan Smiths just got the Primeknit and Boost Treatment. The Stan Smith Boost Primeknit Shoes ($140) feature an upper that utilizes a lightweight Primeknit fabric that provides a sock-like fit. The Primeknit replaces the classic leather one. The upper still has the iconic Stan Smith signature on the tongue and label. The whole kit sits on a tonal boost midsole for an ultra-comfy stride. These kicks on available now from Adidas.