Ever so often we like to bring you the latest and greatest in men's gear. Today in Best Men's Gear (BMG) we'll be bringing you a retro yacht with plenty of modern conveniences, a house at the base of the Teton mountain range in Wyoming, a ping pong table that was built with the care of a fine piece of furniture, a micro wallet from Wally for your night out, and the Panerai Green Dial Collection for those who have a little too much money burning a hole in their pockets. So without further ado…
Hartman Livingstone 24 Yacht
We do a lot of posts on ultra modern yachts. The kind of boats you'd expect to see Bono or Bey on. The Hartman Livingstone 24 Yacht ($CALL) is a throw back to old school luxury ocean liner. But don't be fooled by its looks, it features modern innovations and convenience to make any family outing relaxing and comfortable. Per its name, the Livingstone is a 24 meter or 80-foot yacht with MAN engines that put out 345 horses and have a max speed of 10 knots. It has four staterooms that can hold up to nine passengers, a full kitchen, dining and living rooms, and of course a full bar. If you're looking for something that harkens back to the past, then give the guys over at Hartman Yachts a ring.
Fish Creek Residences X Dynia Architects
The Fish Creek Residences X Dynia Architects ($CALL) is a beautiful home located at the base of the Teton Mountain range in Wilson, Wyoming. Even with its extremely high ceilings this home only has a single story. The slanted viewing space is necessary to capture the beauty of the home's environment. As you enter the home, you will cross the courtyard and notice a porch and another exterior building. The home does not look its size. It's a fairly large structure coming in at 5500 sq. ft. It features four bedrooms, an entry, mud, living/dining room, kitchen, family room, office, study, and a garage. A perfect home with a serene environment.
Mackenrow Ping Pong Table
If you're looking for not just a ping pong table, but a beautifully crafted piece of furniture then we've got the perfect product for you. The Mackenrow Ping Pong Table ($CALL) isn't some gaming table you're gonna want to throw in the basement. It's a work of art to be displayed prominently in your home. The table is made from walnut that is accented with tastefully inlaid brass. While the net is made from a classic Danish Weave. Whether you love ping pong or want the perfect conversation piece. This table is for you.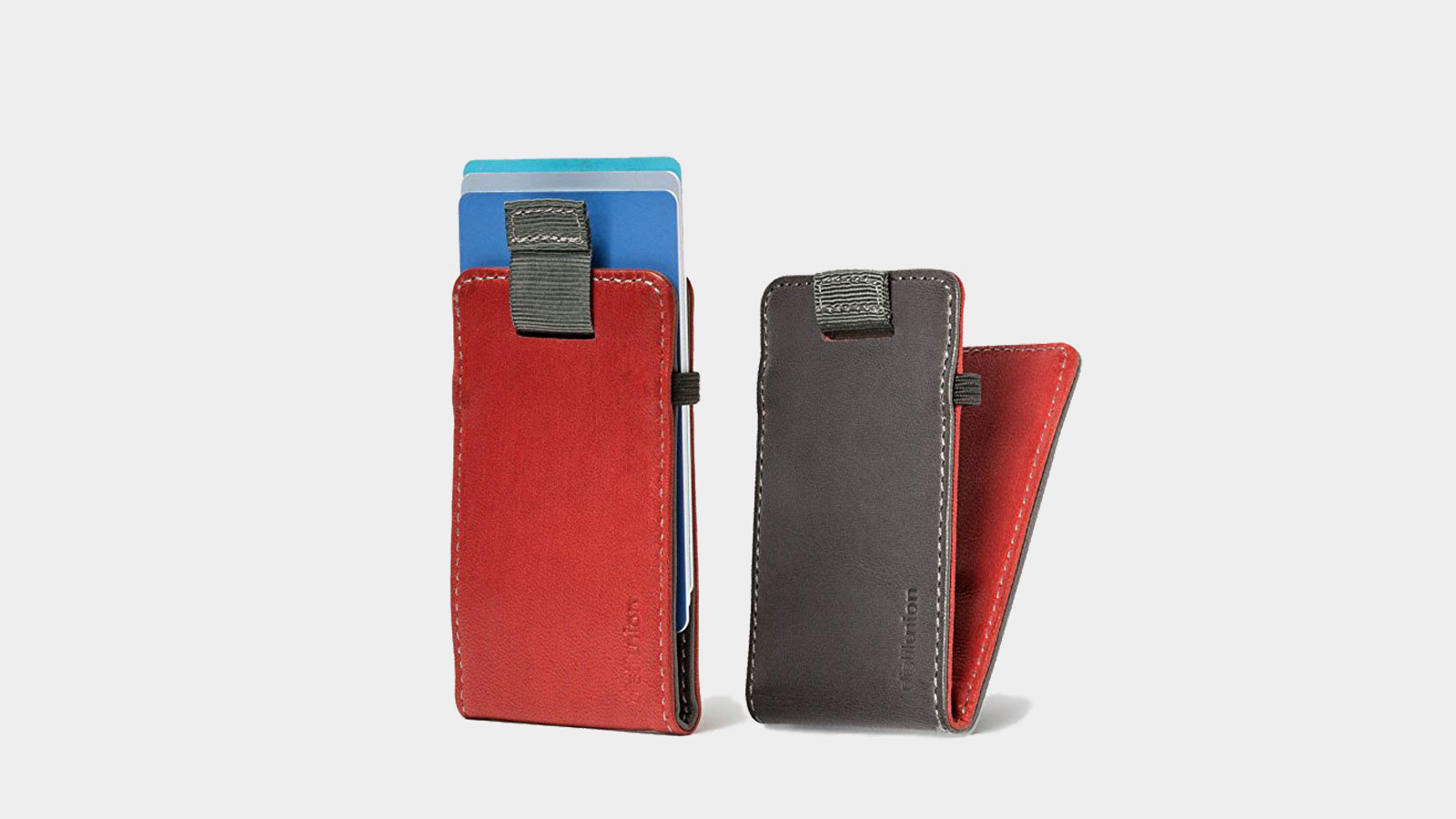 Distil Union Wally Micro Wallet
The Distil Union Wally Micro Wallet ($30) is a credit card sized sleeve wallet that will make a perfect everyday carry wallet or for a night out. It is made in the U.S. out of premium Italian leather and is fully NFC compatible, so you can just tap your entry cards without having to remove them from the wallet. The Wally wallet features a pull-tab and elastic design so you can easily carry from 1-10 cards, while also being able to keep your two most used cards at your fingertips. Several colors are available to match any occasion.
Panerai Green Dial Collection
If you're looking for a great watch then look no further than the newly released Panerais Green Dial Collection ($18,000+). The look of the dark green dial paired with the leather band and brushed cases looks absolutely amazing. The collection is made up of three watches which consist of the Radiomir 8 day, Radiomir 1940 3 day, and the Luminor 1950 Chrono. The Radiomir 8 features 8 days of power reserve, a beautiful brushed Titanium case, and a simple dial with Hours, date, and seconds. The Radiomir is similar but with a 47mm stainless steel case, and a three-day power reserve. The last in the collection is the Luminor 1950 Chrono and it features 8 days of reserve, a 44mm titanium case, second-time zone, 24h indicator, and a seconds reset. These beautiful watches would make a great addition to any collection. They are available a global Panerai boutiques.
Radiomir 8 Days Titanio – 45mm PAM00735
case: brushed titanium
size: 45mm
dial: polished bezel, date, seconds, hours, power reserve
calibre: P.2002 Hand-Wound Mechanical
power reserve: 192 hours
water resistance: 100 meters
Radiomir 1940 3 Days Acciaio – 47mm PAM00736
case: AISI 316L stainless steel
size: 47mm
dial: polished bezel, date, seconds, hours, power reserve
calibre: P.3000 Hand-Wound Mechanical
power reserve: 72 hours
water resistance: 100 meters
Luminor 1950 Chrono Monopulsante 8 Days Gmt Titanio – 44mm PAM00737
case: brushed titanium
size: 44mm
dial: polished bezel, date, seconds, hours, linear power reserve, second time zone, 24h indicator, seconds reset, single-button chronograph
calibre: P.2004 Hand-Wound Mechanical
power reserve: 192 hours
water resistance: 100 meters