During the week we're going to search the web for the latest and greatest in men's gear. Whether it's the latest ride, a functional backpack, or a pour over coffee maker.
If it's new and cool, we'll bring it to you and show you where you can get it.
Today we'll be bringing you a new bike from Angry Motors, new Nikelab Kicks, and a work of art you'll want to put on your head. Enjoy.
BEST MEN'S GEAR – JUNE 8 2017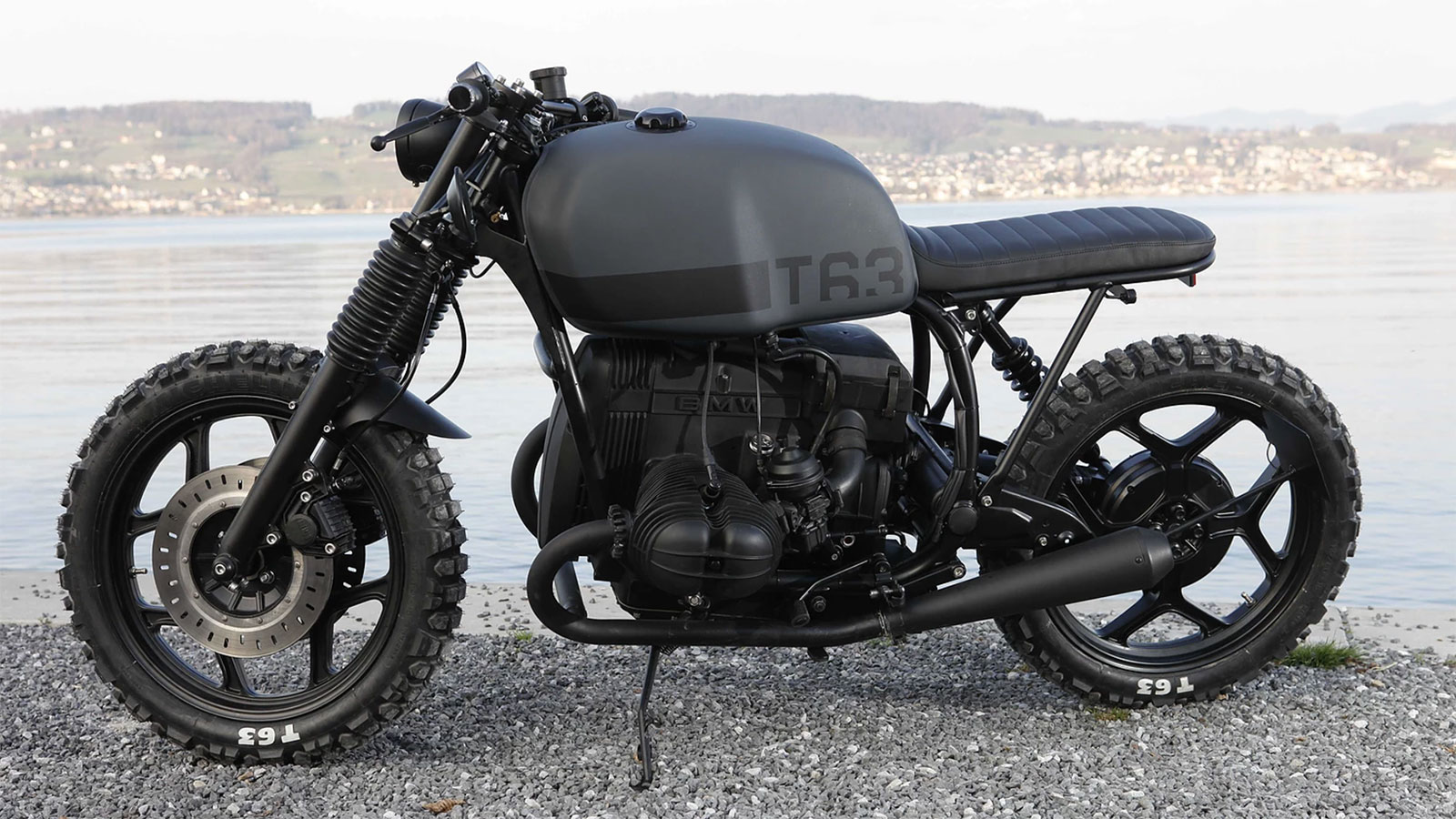 T63 By Angry Motors
If you love aggressive bikes then the T63 By Angry Motors ($CALL) is the bike for you. After 350 hours of work, the rebuild of a 1989 BMW/R80 was complete and the finished product is an absolute black beauty.
The builder, of course, stripped the entire bike down to its bare bones. He then powder coated the frame, painted the motor, rebuilt it with new seals and stainless steel bolts.
Full Specifications:
Base Model: BMW R80 RT
Yea: 1989/ 36000km
Engine Size: 800cc
Carburetors: Bing
Exhaust: Megaphone
Dampers: YSS
Fork: BMW/ Wirth Springs
Speedometer: Motogadget M-Tiny; M-Button
Handlebar Controls: Montone
Signals F /R: Motogadget M-Disk /Highsider Apollo
Handgrips: Retro Black
Tires: Michelin T63
Seat: Custom Leather
Electrics: Motogadget M-Unit, M -Lock
Painting Design: Frame Powder Coated Black/ Flat Black/ Greyblack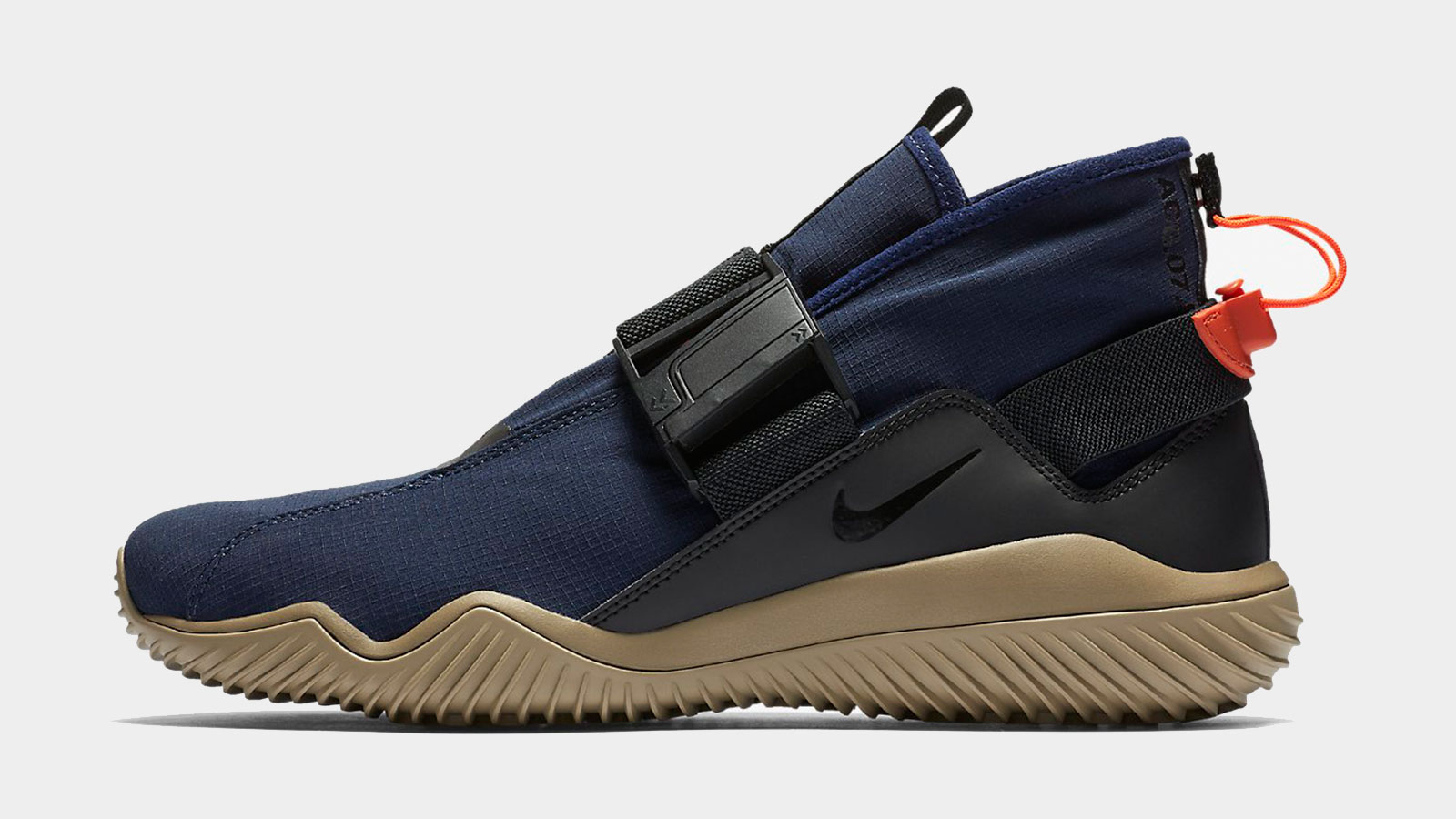 Nikelab ACG.07.KMTR
The Nikelab ACG.07.KMTR ($150) was made especially for the urban commuter. It features a water-repellent textile upper the helps keep the elements away. You get the protection of a full boot without the bulk and weight.
The lightweight upper provides a flexible, sock-like fit and with slip-on construction comprised of magnet straps and a toggle system, you'll be able to get these on and off in a flash. Additional features include a rugged outsole pattern based on the NikeLab ACG Tallac Flyknit, a foam midsole, and a rubber outsole.
The ACG.07.KMTR are available now from Nike.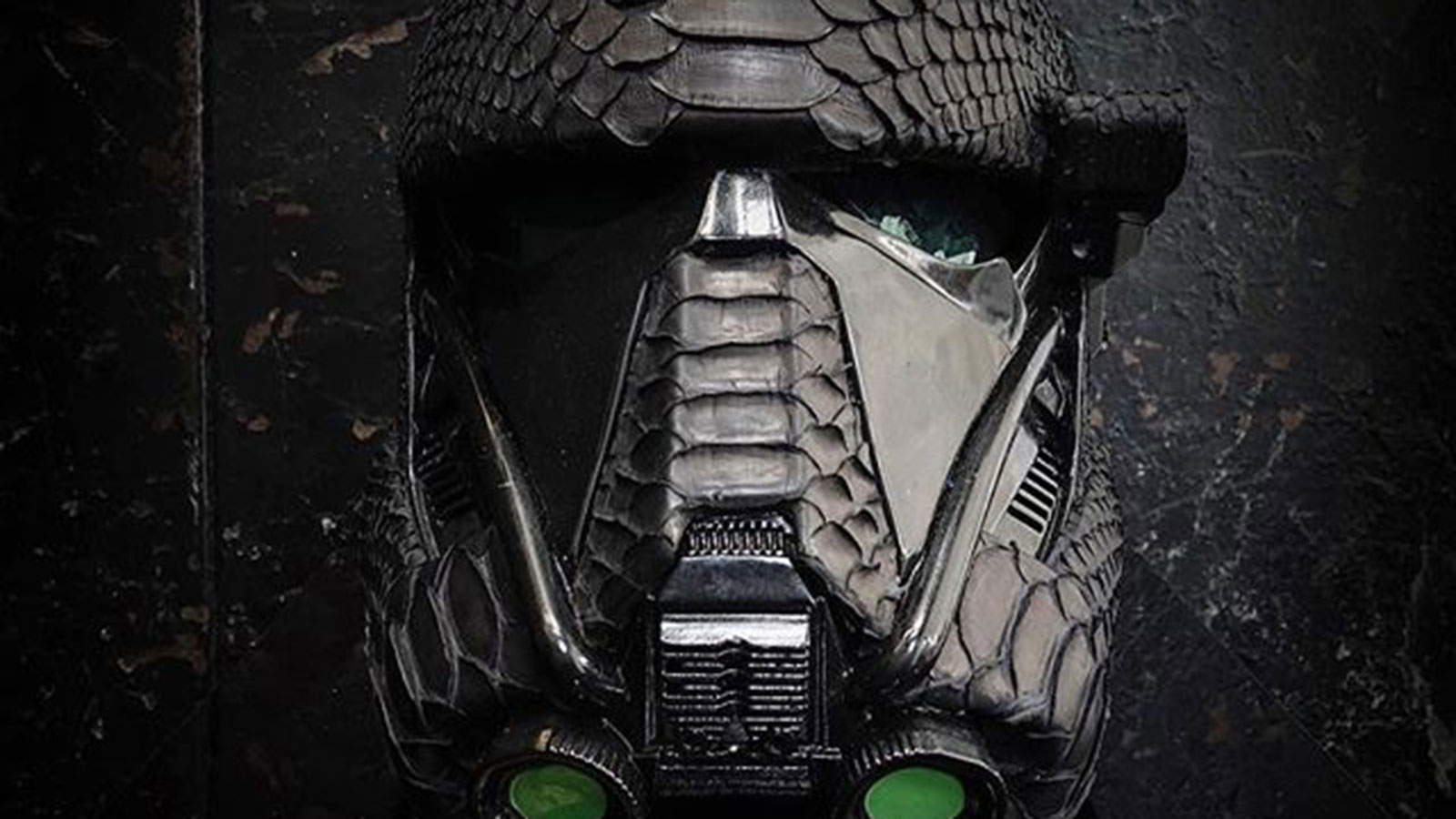 Death Trooper Helmet Wrapped In Python Skin
The Death Trooper Helmet by Elemnt ($3,000) is one cool collectible. If you're not a Star Wars fan, Death Troopers were the elite arm of the Stormtroopers. Their primary job was to serve as bodyguards for Imperial officers. The were also highly skilled fighters that specialized in commando missions.
Elemnt's version of the Death Trooper helmet takes menace to a whole new level. The helmet was based on the original mold of the Death Trooper helmet. It's wrapped in genuine python skin with all the original dents and dings. This bad boy is fully wearable as well as being a work of art.
Additional features include a 24k gold emblem and a clear display case with a black base.